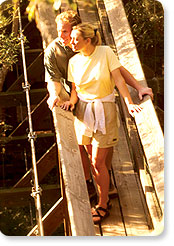 Be it hiking or birdwtching, the
Ellenton & Palmetto areas offer parks
and recreation areas for everyone.
Palmetto is located on the north shore of the Manatee River. This quaint city is home to Palmetto Historical Park, the Manatee County Agricultural Museum and the Madira Bickel Mound State Archeological Site, an ancient Native American site.