With its hip personality, downtown Bradenton combines antique shops, restaurants and a waterfront district, plus a unique collection of bungalows transformed into art galleries. Bradenton combines culturally advanced attractions like the Bishop Museum of Science and Nature.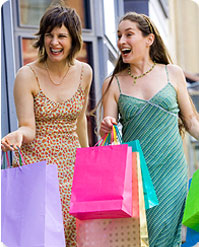 Shoppers will enjoy the opportunity
to unearth treasures in Bradenton's
many antique and specialty shops.